Go back to news listings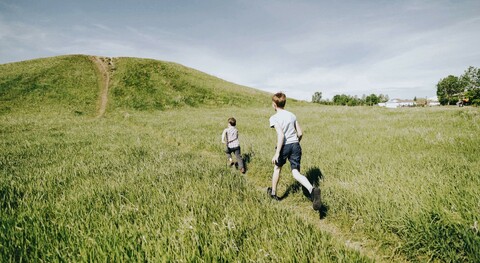 2022 Strategic Plan Set in Motion
Each year, the Town of Stettler Council and Administration meet to conceptualize a 'Strategic Plan' for the year, with the intention of identifying new priorities that are in need of attention and resources. Following a group deliberation on January 11, 2022, the following items were identified as the organization's highest priorities for the upcoming year:
1) Parks Advisory Committee
2) Stettler Recreation Centre Expansion / Multi-Use Facility
3) Market Stettler as a Christmas Destination
4) Virtual-Enabled Meeting Room
5) IT Upgrade and Integration Advisory
The formation of a Parks Advisory Committee was identified as the organization's most urgent new priority. The Committee's guiding purpose will be to identify areas of necessary improvement in all Town of Stettler parks and green spaces in order to create a multi-year plan that guides the completion of these upgrades with a fiscally responsible approach.
Although the Stettler Recreation Centre Expansion and Multi-Use Facility has been discussed at length throughout the past years, a lack of funding options previously prevented the project from moving forward. Despite these challenges, members of the organization agreed that the project was worthy of continued efforts and the reformation of a committee. The working group aims to study different scopes of the project alongside potential grant funding and partnership opportunities.
In partnership with the Stettler Regional Board of Trade, the Town of Stettler hopes to further market our community as a "Christmas Destination." By further advertising current events and attractions and establishing new offerings, the appointed committee will strive to attract more visitors to Stettler during our town's most magical season.
Administratively, members of the Town of Stettler organization will collaborate to oversee the virtual connectivity of Town meeting spaces and the integration of server access between facilities.
Says Mayor Sean Nolls,
"I really like this plan because it helps shape our focus for the year. I am very excited to be involved in several of these projects myself, because I really believe in their value. This Strategic Plan gives us all a new perspective on what additional areas need our attention this year."
Following the approval of the 2022 Strategic Plan at Town Council on February 15, efforts towards these priorities are expected to quickly commence.