The first batch of 2022 lessons are now open for registration. Go to our online registration system
here
to sign up!
Water Safety Classes
Red Cross Swim teaches all five strokes (front crawl, back crawl, breast stroke, elementary backstroke, and sidestroke), promotes fitness and endurance, and gives swimmers lifelong skills to safely enjoy other aquatic pursuits. Learn to swim and see where Red Cross Swim can take you or your family.
Find and register for classes here: https://anc.ca.apm.activecommunities.com/stettlerreccentre
Swim Kids
Red Cross Swim Kids is a 10-level stand-alone program for five to twelve-year-old children. Children learn to swim, be fit, and stay safe in a fun environment that promotes achieving a personal best and celebrates personal success.
Swimmers develop the five main swimming strokes—front crawl, back crawl, elementary backstroke, breast stroke, and sidestroke—which supports learning how to be safe in, on, and around the water. The program also increases fitness and endurance through enjoyable activities.
View Red Cross' handy Level Registration Guide if you're not sure what level to register your child.
Level Comparison Guide:
I-Can-Swim    YMCA     Lifesaving Society
Swim Preschool to Swim Kids Transfer Guide
For a breakdown of the skills taught in each level, click on the appropriate Skills Sheet:
Level 1, Level 2, Level 3, Level 4, Level 5, Level 6, Level 7, Level 8, Level 9, Level 10
Swim Preschool
Red Cross Swim Preschool is an eight-level stand-alone program for four-month to six-year-old children that allows swimmers to enter various levels based on age and ability. Lessons are designed to be fun, using lots of songs, games, and themes.
The first three levels of Red Cross Swim Preschool, Starfish (4–12 months), Duck (12–24 months), and Sea Turtle (24–36 months) focus on water orientation and water safety. Sea Turtle may be offered as parented or unparented.
The last five levels for ages 3 to 6, Sea Otter, Salamander, Sunfish, Crocodile, and Whale, build swimming skills and teach age-specific water safety. This program is designed to appeal to preschool children through games and activities that engage their imagination while they learn skills and increase their knowledge.
See Red Cross' handy Preschool Registration Guide here!
Once your child turns five, they can transition into the Swim Kids program.  Here's a handy Transition Guide. 
Red Cross Swim for Adults & Teens
Red Cross Swim for Adults & Teens is an individual-focused program where each swimmer is taught and evaluated based on their personal goals set with the Water Safety Instructor.
Red Cross Swim Basics is a two-level learn-to-swim program for adults and teens. Red Cross Swim Strokes is a stand-alone stroke development program for adults and teens, and for participants in Red Cross Swim Kids who require additional work on a stroke to complete the level. Red Cross Swim Sports is a stand-alone sampler of various aquatic sports for adults and teens.
Through these courses, you will:
" Develop swimming skills through participation in aquatic activities according to your individual interests and goals
" Learn water safety skills and knowledge according to your interests and abilities
" Learn in a positive environment that allows you to set and achieve personal goals
See Red Cross' handy Swim Adults & Teens registration guide.
School Lessons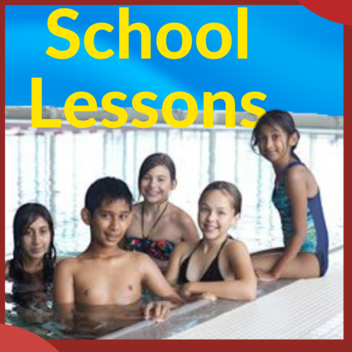 We also offer Swim Kids programs to schools during daytime hours.  This is meant to supplement, not replace, personal water safety lessons as well as give many children the chance to learn basic water safety skills who might otherwise never have the opportunity. If your school does not currently take part in our Water Safety Program, why not advocate to your administrator, board or principle to get involved in this valuable collaboration?
For information about available times and fee-structure for school lessons, please contact Sonia Dodd: sdodd@stettler.net or call (403) 742-4411

Drop-In Swim Times
Open swim times for individuals and families.  The Hot Tub is usually available during these times as well.  Pay a reasonable drop-in fee or purchase a 10x or long-term pass and drop in as often as you like!
Please Note:
Children under 9 must be accompanied in the water by a responsible parent, guardian or designated adult at all times within the facility.
Public Swim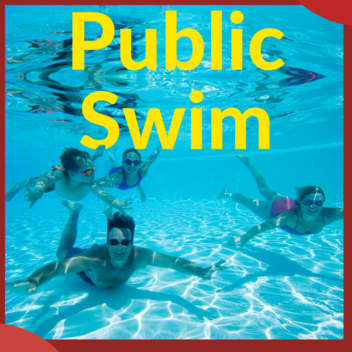 Open swim time for individuals, families and friends.  All ages are welcome.  No lanes or restrictions, all pools are wide open. This is the time for adults and kids to splash and play and just have fun.  Warm up in the hot tub, scale the rock-climb wall, speed down the water slide, or lay back on a floating toy.
Note: While this swim time is open to everyone, children under 9 years old must always be accompanied by a responsible adult.
Family Swim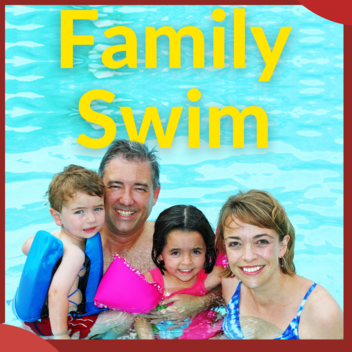 A great time to bring in your younger kids or grandkids! Less raucous than Public Swim, any children (under 18) may only attend if they are accompanied in the water by a responsible parent or guardian. A great time to practice blowing bubbles, floats and jumping into the water. Warm-up in the hot tub or try the water slide!
Sometimes Family Swim coincides with Fitness Swim, which means families may not have access to the Main Pool. Check the pool schedule to be sure.
Fitness Swim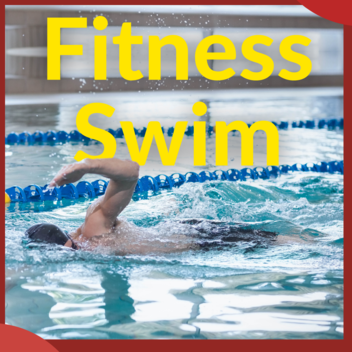 The lanes are in! The kids are out of the way! There's nobody to get in your way! This is the time where the pool is set up for swimming laps, practicing your strokes, building your endurance, and getting in your exercise routine.

Party Rentals
Pool Parties packages are not available at this time.  Public swims are available and there are multi-use rooms for rent within the Recreation Centre building.
Public Swim Party (not available at this time)
(during an applicable Public Swim or Family Swim)
| | | |
| --- | --- | --- |
| Up to 15 swimmers: | each additional 5 swimmers: | Included: |
| $65.00 +GST | $15.00 +GST | 1 hour in the Party Room |
** To receive these prices, they still must be booked in advance.**
To book your group please call 403-742-4411
You are welcome to bring your own food. 
Private Swim Party
Private Swim Parties are currently not available until further notice.  
Leaders In Training (L.I.T.) Program

What is the Leaders in Training (LIT) Program?
The LIT program is a hands on opportunity for youth and adults 13 years and older to become familiar with the aquatic environment. They will work alongside SRC lifeguards doing tasks such as lifeguarding skill development, cleaning, shadow guarding, slide monitor, victim simulation for lifeguard situations, public relations and assisting with swim lessons.
This program is a great for youth and young adults who are interested in becoming lifeguards or swim instructors in the future. The program is also a great way to get involved in the community.
All hours accumulated while volunteering can be used in lieu of payment for swimming programs offered here at the SRC. For more information on how to use your volunteer hours to 'pay' for courses you wish to take, CLICK HERE.
To print out an application form, CLICK HERE.
For more information, or to submit your application, email kmyer@stettler.net.
How to Become A Lifeguard
Want to work at a pool?  Here's a list of the courses that you'll want to keep an eye out for. All of these certifications are offered at the Stettler Aquatic Centre, so keep checking back for dates and times of the next course!
Red Cross Water Safety Instructor Course
The Water Safety Instructor (WSI) Course prepares candidates to instruct the Red Cross Swim programs. Candidates focus on strategies to introduce and develop fitness activities, skills and water safety, and swimming skills in the Red Cross Swim Programs.
There are four components to the Water Safety Instructor Course.
Introduction and Skills Screening: This is where we check out your swimming and water safety skills, making sure that you meet the Swim Kids 10 skills checklist.  We also go over some Instructor Emergency Response Skills, make sure you are registered and set-up properly on the Red Cross website and walk you through the first module of the online component.
Online Modules: Your course fee includes access to the Red Cross Online Learning Centre, where you will need to complete a series of learning modules going over important aspect of teaching theory, skill development, and the Red Cross Swim program.  These modules are self-directed and self-paced, but they must be completed before the Classroom/Pool component of the course.
Teaching Experience: You will be required to observe and assist in a full session of a Swim Kids class plus a full session of a Swim Preschool class.  There are specific assignments and a journal that you will need to complete to make sure you are getting the full teaching experience. The teaching experience can be scheduled here at the Stettler Aquatic Centre, or at any facility that offers the Red Cross Swim program, as long as it is completed before the Classroom/Pool component of the course.
Classroom/Pool: The final component of your WSI certification is the classroom/pool sessions, where you will get to experience, practice, review and further the skills you learned in the previous components. This is also where your Trainer will get a final chance to evaluate your instructor knowledge, skills and attitude before sending you out into the world as a certified Red Cross Water Safety Instructor!
Pre-course Requirements
15 years or older by the last day of the WSI—Classroom and Pool, ability to perform water safety skills and swimming strokes at the highest level of performance criteria in the Red Cross Swim Kids program, and hold one of the following certifications (not required to be current): Red Cross Assistant Lifeguard or higher, or Bronze Cross or higher
No Water Safety Instructor Course are scheduled in the near future, but watch this space or the Stettler Recreation Centre Facebook page to be notified when the next course is scheduled.