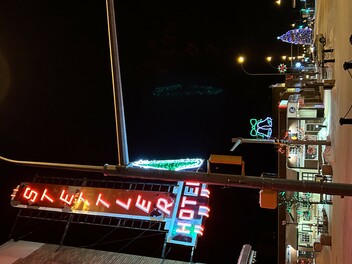 Film in the Heart of Alberta
The Town of Stettler is commonly referred to as "The Heart of Alberta" by locals and visitors alike. Featuring striking historical structures, a charming Main Street, and modern amenities, Stettler is a natural fit for creative industries.
Outside the limits of the Town of Stettler, the County of Stettler offers natural wonders including the coulees of Donalda, scenic Buffalo Lake, and access to the pristine Red Deer River Valley.
Town Council and Administration recognize the value of the creative sector towards building a diversified economy, and welcome filming in our community. Our organization is committed to collaborating interdepartmentally to support the unique requirements and timelines needed to facilitate filming projects.
Stettler has all of the resources you need to help make your project a reality, from fabricators to welders, tailors to building supplies! For a full list of local businesses, please visit our Business Directory.