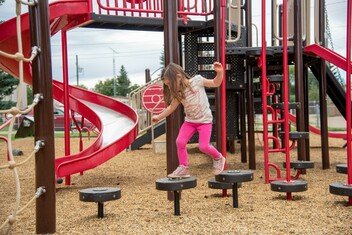 Parks & Leisure
Our office, located at the Stettler Recreation Centre, handles a variety of services within the Town of Stettler. This includes the Town of Stettler Campground, all facility bookings within the Stettler Recreation Centre and Stettler Community Hall, as well as ball diamond and soccer field bookings.
Parks and Leisure Services also manages the maintenance of outdoor spaces including playgrounds, sports fields, parks, green spaces and boulevard trees. We work very hard to keep our town beautiful!
Parks and Leisure Services also brings you a variety of public events like Entertainment in the Park, Canada Day Celebrations, Family Day, and Annual Registration Night.  All of these events are free or of a minimal fee to the public - so come on out and enjoy what Stettler has to offer!  
Director of Parks & Leisure Services
Allan King
403-742-4411
Manager of Recreation & Culture
Brad Robbins
403-742-4411