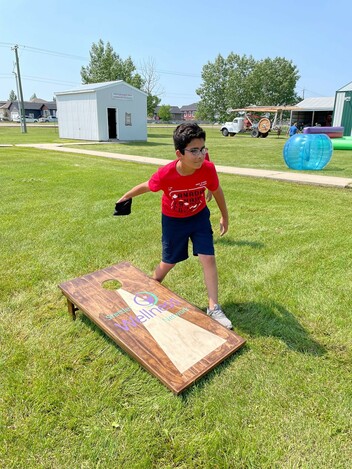 Book the Trailer Today!
This is the season to get together with your neighbours and build community bonds, which is why we are proud to partner with the Stettler Wellness Network to offer the Block Party Trailer! This community events trailer has been designed to help you host an awesome block party in your neighborhood, for free! The trailer is equipped with a large barbeque, shade tents, tables, barricades, and numerous back yard games, along with a "How to Guide" for hosting your party.
For more information on how to host a block party and to book the trailer, contact the Stettler Recreation Centre at 403-742-4411.