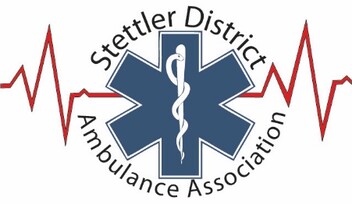 Stettler District Ambulance Association
AMBULANCE EMERGENCY ONLY 911
Level of Service: (ACP & PCP)  - Advanced Life Support
Statistics:
Approximately 1,800 calls per year
Two ambulances and one Paramedic Response Unit (PRU)
Management:
Town and County combined Board - Incorporated since 1972
Manager: Linda Borg
Personnel:
8 full time employees
15 casual employees
Mailing Address:
Box 1270
Stettler, Alberta
T0C 2L0
Phone: (403) 742-1900
Fax: (403) 742-8207
Email: linda@stettlerambulance.com
Ambulance Charges:
Not covered by Alberta Health, current Alberta Blue Cross rates charged where applicable.
Have you taken a trip with us?
Please fill out our Client Satisfaction Survey below.
Client Satisfaction Survey