Go back to news listings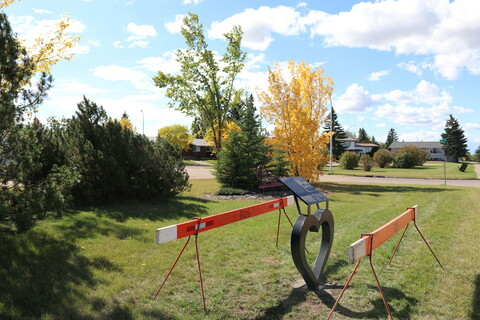 New Community Builders Monument Recipients Announced
The Community Builders Committee has announced the Backstrom Family and Charles & Roy Willis as the 2023 Community Builders honourees. The Backstrom Family, known for projects including the Ransom School and Stettler Courthouse, will be recognized for "Pioneering in Major Construction Projects." Roy and Charles Willis will be acknowledged for "Pioneering in Media" following their ownership of the Stettler Independent over three generations. 
Both monuments will be unveiled during a short ceremony on May 25th, beginning at 3pm. The ceremony will be held west of Pioneer Park on 44th Avenue, and is open for all to attend. Proceedings will include a verbal history on each honouree, and insight into this historical conservation program.
Says Town of Stettler Councillor and Community Builders Chairperson, Cheryl Barros:
"We as a committee are excited to recognize more individuals who have made such an impact on our community with two more monuments in this series. These monuments will leave a lasting impression for today's residents and our youth to witness for generations to come."
The Community Builders Committee was established in 2020 with the purpose of uncovering the history of the groups and individuals that 'built' Stettler through their various efforts and innovations, with the belief that their stories are too crucial to lose. Through the annual installation of monuments, the Committee aims to preserve this pivotal history while beautifying a popular walkway along 44th Avenue.
Further information on the Community Builders Program can be accessed at https://www.stettler.net/the-town/community-builders