Go back to news listings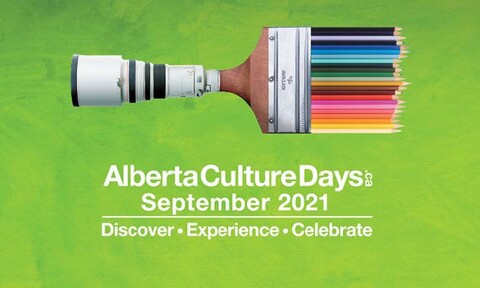 Stettler Named Host Celebration Site for 2021 Alberta Culture Days
Submitted by the Stettler Public Library
As part of the 2021 Alberta Culture Days, Stettler Friends of the Library Society along with community partners, will be celebrating the wealth of talent and creativity within our community with a multitude of activities September 3 – 18. Events range from family entertainment and art exhibits to live demonstrations and agricultural practices.

"Alberta has a rich and diverse culture worth celebrating and sharing with others," said Ron Orr, Minister of Culture for the province. "Once again, Stettler has an incredible program for Alberta Culture Days. September is also Month of the Artist in Alberta, so I encourage everyone to get out, enjoy the fun and support local artists this month."

The 2021 Alberta Culture Days in Stettler will kick off September 3rd with an Estonian feature weekend at the Stettler Town and Country Museum and an art exhibit at the Stettler Public Library. A variety of demonstrations, exhibits, and hands on opportunities complete the schedule with activities suited for all ages. A schedule of events is available at www.stettlerconnects.com.

"Alberta Culture Days gives everyone the opportunity to experience, discover and learn about the diversity our communities and province have to offer." says Dave Guba, Chair of the Stettler Friends of the Library Society. "The Friends of the Library are pleased to have once again been awarded the opportunity to be named a Host Celebration Site and look forward to showcasing the culture of our area."

Stettler is part of Alberta Culture Days, which takes place all September long and is the province's largest celebration of our heritage, arts, community spirit and cultural diversity. To learn more about Alberta Culture Days, visit www.albertaculturedays.ca.