Go back to news listings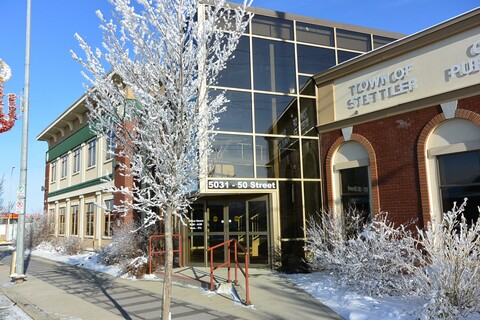 2022 Capital Budget Approved
On February 1st, 2022, Town of Stettler Council approved the 2022 Capital Budget in the amount of $5,765,096. The budget was initially introduced to Council at the Capital Budget Deliberation Session on January 25th, where Department Heads from Operational Services, Parks and Leisure Services, Planning & Development, Administration and the Stettler Regional Fire Department presented their proposed expenditures.
Key infrastructure remains a focus in 2022, with significant funding contributing to general pavement patching, the 44th Avenue overlay from Highway 12 to 38th Street, watermain cast iron replacements on 53rd Street and wetland pumphouse upgrades. The Town of Stettler is pleased to continue prioritizing our pathway system through replacement, maintenance, and expansion. Other notable projects include the continuation of the Community Builders monument program, outdoor arena refurbishment, upgraded arena scoreboards in both Stettler Recreation Centre rinks, and traffic signals at the Stettler Regional Fire Hall. Dependent on potential funding through the Government of Alberta's Strategic Transportation Infrastructure Program, the Town also hopes to partner with the County of Stettler No. 6 to enhance the runway at the Stettler Airport. Says Mayor Sean Nolls,
This budget puts me at ease because all of the required services are being addressed, all of the ongoing projects that need to be continued are included, as well as new projects that need to be completed this year. At the same time, this budget shows restraint because it holds back on projects that can wait, forecasting them for a future budget.
The approval of the Capital Budget follows the adoption of the 2022 Interim Operating Budget on December 21st, 2021. In accordance with the Municipal Government Act, the Capital Budget includes a five (5) year budget forecast, projecting into 2026.The 2022 Capital Budget can be viewed in full at www.stettler.net/live/taxes.