Go back to news listings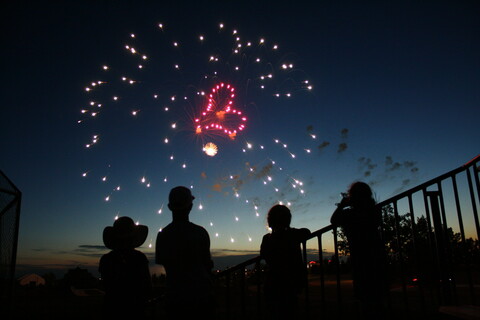 Canada Day Celebrations to Launch Summer in Stettler
The Town of Stettler is pleased to announce an exciting lineup of community events on July 1st, 2023 in celebration of Canada Day. Activities have been planned for both the day and evening in collaboration with multiple community partners.
The day begins at the Stettler Town & Country Museum, starting with an $8 pancake breakfast from 9-11 AM.  From 11 AM-4 PM, explore what the museum has to offer throughout the morning with a scavenger hunt sponsored by ATB, various agricultural demonstrations, and a wide range of family fun activities sponsored by the FCSS including a bouncy castle, battle axes, inflatable obstacle course, ball pit, face painting, free hot dogs and more.  In addition, the Stettler Public Library will be offering a craft station, balloon animals and photo booth while the Stettler Wellness Network Block Party Trailer provides a variety of large outdoor games to play.  Parking is available at the Stettler Sports Park Lot, with tractor wagon rides available from the Sports Park to the Museum. In the case of inclement weather, these activities will be held at the Stettler Recreation Centre.
Evening celebrations kick off at the West Stettler Park Gazebo with cupcakes at 7pm, and live entertainment provided by The Young Guns at 8pm. The night will conclude with a dazzling fireworks display beginning at dusk, dependent on current fire restrictions. All nearby public parking lots, with the exception of the West Stettler Park West Lot, will be accessible.
Says Manager of Recreation & Culture Brad Robbins,
"We are very excited about the activities and events that have been put together to celebrate Canada's 156th Birthday.  Once again, multiple partners have come together to create a fun and exciting day of celebration for both residents and visitors to enjoy.  Events like this would not be possible without great event partners and we thank everyone that has helped either as a sponsor or event lead."
For full details on the day's lineup of events, please visit: www.stettler.net/play/community-event-calendar