Go back to news listings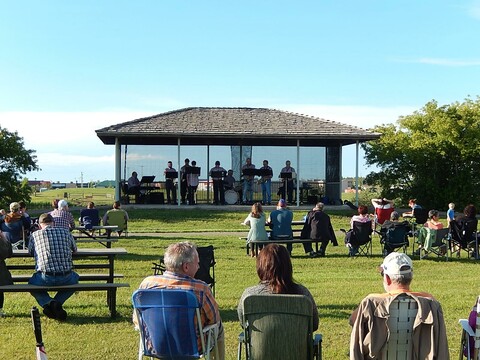 Entertainment in the Park 2021 Lineup Announced
The Town of Stettler has released the full lineup of performers that will be featured in the 2021 Entertainment in the Park concert series. This year's festivities will consist of the following ten (10) free concerts, including a number of new acts that will take the West Stettler Park stage for the first time. All shows will start at 7:00 pm.
                                                June 23                Jazz Guys
                                                June 30                Loose Change
                                                July 7                   Flashback Freddy
                                                July 14                 Ollee
                                                July 21                 Travis Pickering
                                                July 28                 Off The Rails
                                                August 4             Wheatland Band
                                                August 11           TEN02
                                                August 18           Tap9
                                                August 25           Ryan Langlois
In addition, Scoop Ice Cream & Snack Shop will be open during all shows, located next to the eastern parking lot of West Stettler Park.
In light of the COVID-19 pandemic, precautions and guidelines will be monitored to recognize any public health orders that are in place and ensure that the events operate safely. The following regulations will be in effect during all Entertainment in the Park events:
The main interior area in front of the gazebo at West Stettler Park will be limited to the first 150 people, or the current maximum occupancy mandated by Alberta Health Services. 
Patrons are asked to physically distance from other households and groups.
Town of Stettler staff will be on hand to manage the number of people attending each performance in addition to assisting the public with entering and exiting the park safely.
"This year's lineup has something for everyone and can be enjoyed by the entire family every Wednesday night of the summer" says Manager of Recreation and Culture Brad Robbins.

"We are very excited to once again provide a great line-up of summer entertainment at West Stettler Park.  Residents and visitors of Stettler have an opportunity to listen to some amazing Alberta musical talent amongst the beautiful back drop of West Stettler Park."
For more information, full event lineup and artist bio's please visit https://www.stettler.net/play/2021-entertainment-in-the-park and follow @TownofStettler on Facebook.