Go back to news listings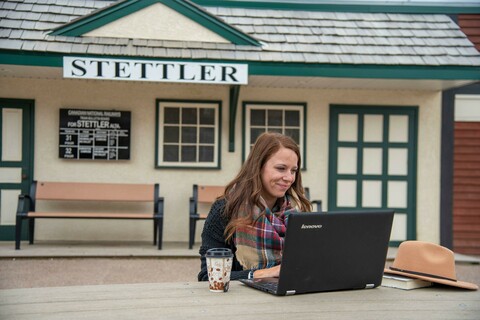 Patio Season is Open in Stettler
Following the Government of Alberta's announcement of the mandated closure of indoor dining due to COVID-19 precautions, the Town of Stettler is committing to work with local restaurants to facilitate temporary outdoor seating.
All local dining services that are interested in providing patio service to their patrons are encouraged to submit an application for a temporary development permit, which will be valid until September 30th, 2021. Due to the extenuating circumstances, the fee for this permit will be waived. The Town of Stettler administration will work with each business to ensure that the outdoor seating meets legislative requirements and can successfully remain in operation during temporary seasonal construction. 
Additionally, the Town of Stettler will utilize the vacant lot at 5013 50 Ave for outdoor seating, with the intention to add picnic tables in the coming week.
Says Mayor Sean Nolls,
"With these new restrictions, the Town of Stettler found it imperative to expediate a process that was already in the works regarding outdoor patios. We recognize that these restrictions make it almost impossible for restaurants in rural communities to thrive, so we want to work with these businesses to find a solution to increase their business while observing the current COVID-19 health measures."
Further information on the temporary development application process will be provided directly to all restaurants in the Town of Stettler. For general inquiries, please contact the Town of Stettler Office at 403-742-8305.