Go back to news listings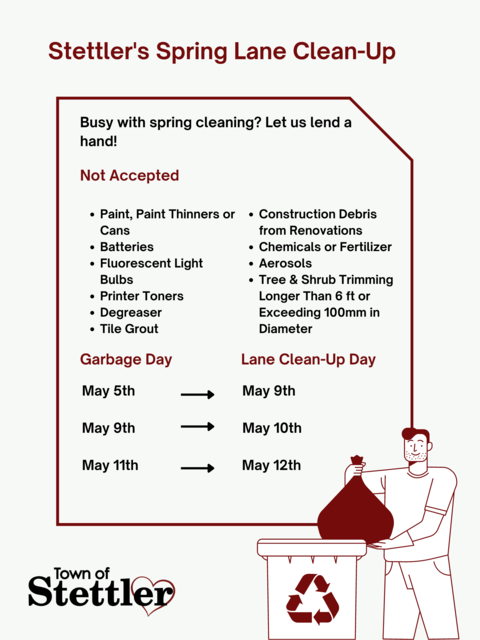 Spring Lane Clean-Up is Back!
During Spring Lane Clean-Up, residents can place their unwanted items (appliances, household items, yard debris, etc) in their back alley or lane for Town crews to retrieve and responsibly dispose of. All compost material must be bagged and labeled accordingly, and all items must be labeled "Lane Cleanup" and placed by garbage containers. Please note that due to liability concerns, Town of Stettler employees will not enter property to assist in the removal of any items marked for lane cleanup.