Go back to news listings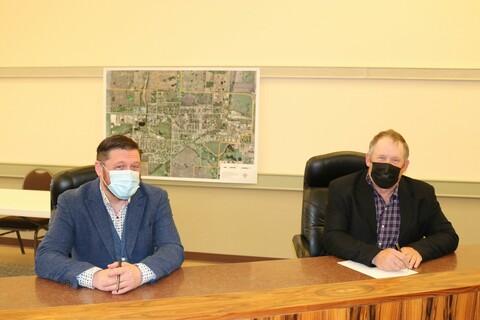 Stettler Celebrates International Economic Development Week - May 9-15, 2021
Submitted by the Stettler Regional Board of Trade
Stettler is marking International Economic Development Week from May 9-15, 2021 to celebrate the contributions of positive economic development and explain the role of the profession in our local community, including stewardship of:
 Policies that government undertakes to meet broad economic objectives.
 Policies and programs to provide services that develop vibrant communities and improve the
 quality of life in the region.
 Policies and programs explicitly directed at improving the business climate through specific
 efforts, marketing, business retention and expansion, and attracting and retaining highquality
 jobs
Says Town of Stettler Mayor Nolls, 
"Economic development is a key piece to the success of every municipality. The Town of Stettler truly believes this, which is why we have and will continue to make economic development a focus."
Now in its sixth year, International Economic Development Week was created by the International
Economic Development Council, the largest professional membership organization for economic
developers, in 2016 to recognize the unique role that economic development has in creating vibrant
communities with strong economies. Over the span of five years, more than 450 campaigns have
been created throughout the United States and Canada, creating millions of impressions, hundreds
of news stories, blog entries, videos, events and other activities. Cities, counties and states
recognized the week in past years through official proclamations, local community events, and
informational campaigns online and through social media.
"We cannot be more honoured for the Town and County of Stettler to recognize International Economic Development week and the effort we put in through the Stettler Regional Board of Trade & Community Development." Stacey Benjamin, Executive Director "The executive and staff are passionate and committed to seeing the Stettler region prosper."
The Stettler Regional Board of Trade & Community Development committed to fostering
economic, civic, and social growth throughout the Stettler region. Our Board's focus and mission reflect our commitment to assist in promoting and improving trade, commerce and tourism within the Stettler region. We are also here to develop and promote business and community opportunities in the Stettler region.

About the International Economic Development Council The International Economic
Development Council is the leading international association for professional economic
developers. IEDC supports the work of more than 5,000 economic developers to create highquality
jobs, develop vibrant communities, and improve the quality of life in their regions. Our
members are employed in a wide variety of settings including local, state, provincial, and federal
governments, public-private partnerships, universities and a variety of other institutions.