Go back to news listings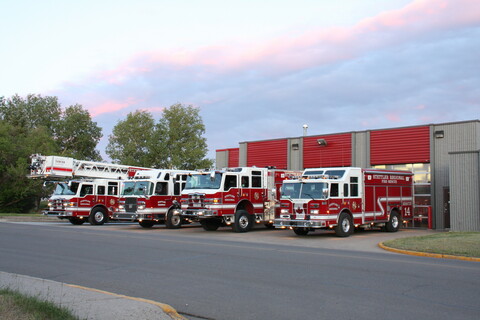 Town of Stettler Commences Transition from Regional Fire Agreement
Following a unanimous motion carried at the April 4, 2023 Regular Meeting of Council, the Town of Stettler will commence a transition from the Regional Fire Agreement and Regional Fire Chief Agreement with the County of Stettler No. 6, with rural and regional fire service responsibilities, assets, and jurisdictional command authorities transferring to the County of Stettler.
The Town of Stettler looks forward to collaborating with the County of Stettler No. 6 to create a transition plan that strengthens fire services for our respective communities and empowers our valued firefighting team. The priority throughout this adjustment is to create a sustainable plan that respects the unique jurisdictional needs of all involved communities while ensuring that there are no gaps in the high level of fire services that Town and County residents rely on.
During a mutually agreed upon timeframe, the Town of Stettler will continue to support the County of Stettler through the operation of Fire Station #1 with joint funding. This maintenance of service will safeguard seamless fire services for Town and County residents throughout a reasonable and responsible period of transition.
Says Mayor Sean Nolls,
"We have recognized that the fire service needs of our community have evolved since the original Regional Fire Agreement was signed in 2005, and that there are fundamental differences in the needs of an urban community versus rural. We believe that moving in this direction is the best way to strengthen relationships with our community partners and offer the strongest level of fire services to residents."
Updated information will be provided as the transition process evolves.