Go back to news listings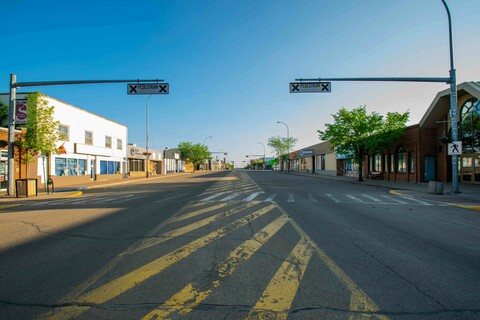 Town of Stettler Offers COVID-19 Relief Contribution to Local Businesses
During the February 16th, 2021 Council Meeting, Town Council unanimously passed two (2) motions to continue to support local businesses during the COVID-19 pandemic.
The first motion accounts for all sponsors of the Stettler Recreation Centre rink boards and zamboni that are in good standing for the 2020-2021 season. These sponsors are to receive an additional year of advertising for the 2021-2022 season, free of charge. It was agreed amongst Council that these advertisements have received a significant reduction in exposure due to the temporary closure of the Stettler Recreation Centre under COVID-19 restrictions and that all sponsors should be provided with an appropriate amount of value for their ads. A letter will follow to all Stettler Recreation Centre rink board and zamboni sponsors, outlining the crediting process.
The second motion provides all local businesses, in good standing with their 2020 Business Tax and 2020 Business License, with a $150 COVID-19 financial relief contribution. It was agreed that in addition to closures, reduced occupancy and other obstacles that businesses have encountered throughout the COVID-19 pandemic, additional costs related to sanitization and personal safety have been incurred by each business. It is the hope that this financial contribution will assist in the offset of the costs of Personal Protective Equipment (PPE), increased sanitization supplies, and other COVID-19 related expenses. The expenditure for this financial aid from the Town of Stettler is made possible with the Government of Alberta's Municipal Operating Support Transfer (MOST), which has been provided to municipalities to fund incremental costs and reduced municipal revenues associated with the COVID-19 pandemic.
Says Mayor Nolls,
"Council has all agreed that this is the right thing to do at this time. What we want to do with these contributions is show that Town Council and our entire town as a whole supports our local businesses during these hardships."
Local businesses meeting the abovementioned criteria for good standing in 2020 can expect to receive a $150 COVID-19 financial relief cheque by no later than March 31st, 2021.