Go back to news listings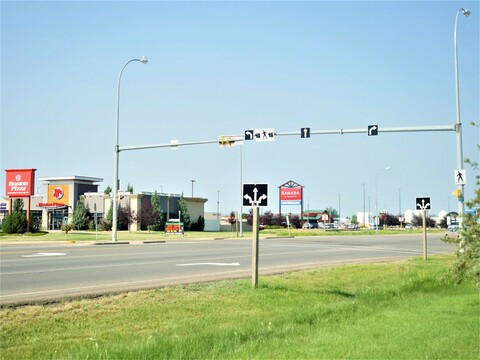 Alberta Transportation to Commence Highway 12 Intersection Improvements
The Town of Stettler is pleased to announce that Alberta Transportation will be breaking ground on intersection improvements at Highway 12 and 67th Street, adjacent to the Tim Hortons, McDonalds, Boston Pizza, and Canadian Tire. Improvements will include medians, the installation of traffic signals and illumination, as well as crosswalk installations at Highway 12 and 60th Street and Highway 12 and 59th Street. Says Mayor Nolls,
This project has always been a priority for our community, and getting to this point has taken commendable dedication from past and current members of Council and Administration. In particular, I would like to acknowledge our Director of Operations, Melissa Robbins. The prioritizing of this project truly shows the culmination of her efforts and advocation for this project over the years. The improvements planned for this intersection will significantly boost pedestrian and driver safety as well as regulate traffic flow in our busy west end. We are very thankful that Alberta Transportation has identified this intersection as a priority and I am very excited to see the positive outcomes of these improvements for years to come.
Construction is expected to commence in mid-August and be completed by October 2021. Work will occur between the hours of 7 am and 7 pm daily. For full project details and traffic impacts, please  visit the following link.